Although they're often used interchangeably, they have several differences. The primary difference is their design.
The former, also known as a butcher block, is usually made of end or edge grain wood pieces. It's constructed to withstand a lot of chopping, dicing, and slicing. They also make great boards for serving charcuterie, which makes them a smart investment.
On the other hand, charcuterie boards or serving boards are usually made from face-grain wood. They're more sensitive to knife marks so it's best to use them with butter knives and keep sharp tools away.
Are there any other differences that help you decide if you need one or the other? Or, do you need both? -Let's find out together!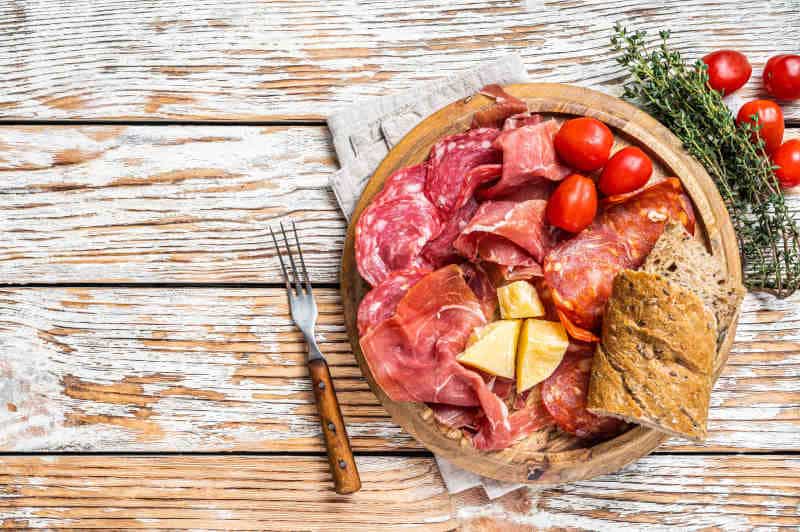 What Are the Benefits of a Cutting Board?
If you have a kitchen, you need a quality cutting board.
This essential tool is often used by both home cooks and professionals on a daily basis. If you cook often, you need a sturdy and reliable cutting board.
Wooden options are the most popular because they're long-lasting, aesthetically pleasing, and versatile. But there are also other alternatives like plastic, glass, or ceramic.
Thanks to a wooden cutting board, you'll have a reliable and sturdy board that is great for daily tasks like chopping, slicing, dicing, etc. You needn't worry about heavy daily use because wood is designed to last for years.
This board also keeps your countertops and tables safe from scratches and allows for the hygienic preparation of different types of food.
Wood is also relatively easy for cleaning and maintenance. Thanks to its ability to self-heal, wood doesn't promote bacteria and reduces the risk of cross-contamination and food-borne illnesses.
With proper cleaning and regular oiling, your wooden cutting board can last for a lifetime. In addition to being the ideal surface for food preparation, they make awesome charcuterie boards too.
Feel free to use it as a serving board and beautify your get-together dinner.
What Are the Benefits of a Charcuterie Board?
Awesome for presenting and sharing food with guests in the loveliest way, charcuterie boards are very popular today.
You can use them to showcase cheese, crackers, bread, veggies, nuts, and fruits. These boards are enriched with foods that often complement meat or as an addition to drinks. Today, you can find lovely charcuterie boards in different sizes and shapes.
You can easily find one that will meet all your food-serving needs. Whether it's a housewarming party or a get-together with family and friends, having one in your home is always a smart idea.
In terms of aesthetics, the wider and longer charcuterie boards are awesome for gatherings with more people. Smaller and rectangular ones are ideal for family and friends' get-togethers.
Wooden charcuterie boards are the most favored option. However, when choosing one, be careful. Many aren't sustainable or release an odd smell due to their absorbing and porous nature, especially if the wood is a softer type like mahogany, cedar, walnut, pine, and oak.
The non-porous wood types are considered the best. Recommendable materials are hard maple, teak, olive, acacia, and American cherry. You can also find ones made from bamboo. But, this isn't a type of wood, but rather a sustainable and eco-friendly, fast-growing grass.
To ensure you're buying a quality charcuterie board, take two important factors into account. That is, choose one made of solid wood and avoid ones made of porous wood.
Which One Do I Need: A Cutting or a Charcuterie Board?
Though these boards are used interchangeably, their purposes differ. A cutting board is used mostly for food preparation and needs to offer characteristics like hardness, weight, ease of use, etc.
On the other hand, with charcuterie boards, the focus is more on the aesthetics and the design, but also on practicality. This board is mostly used for the presentation and sharing of food, so you need to find the proper size and shape that will accommodate the scale of your gathering.
And, remember, avoid using your charcuterie boards with sharp knives-this can lead to marks.
If you invest in a cutting board, you'll have the ideal food preparation surface. This board is sturdy and long-lasting and doesn't get damaged from sharp knife use: it's created for it!
Plus, they make awesome charcuterie boards; in a way, you pay for one but get two different uses! They're a great gift idea, particularly if you have a cooking enthusiast in your surroundings.
If you invest in a charcuterie board, you get an awesome, aesthetic board that's designed for food display. These boards make awesome gifts, especially for the foodies in your life. You can even find options with engraving.
You definitely need one if you're hosting dinner parties or if you enjoy sharing food and entertaining friends, family, and colleagues.
Final Thoughts
The difference between a cutting board and a charcuterie board is in their use. The former is used for food preparation while the latter is used for food display.
A cutting board is often used both for food preparation and for food presentation. On the other hand, charcuterie boards may not be suitable for food preparation since they can develop marks.
If you spend a lot of time preparing food, you definitely need a cutting board. It will ease the chopping, dicing, and slicing, but also protect your tables and countertops. It can also come in handy when serving food.
On the other hand, if you want an aesthetically pleasing cutting board that's primarily designed to be used for food display, investing in a charcuterie board is a good idea.
These boards come in different designs, shapes, and sizes and add a special touch to food tables.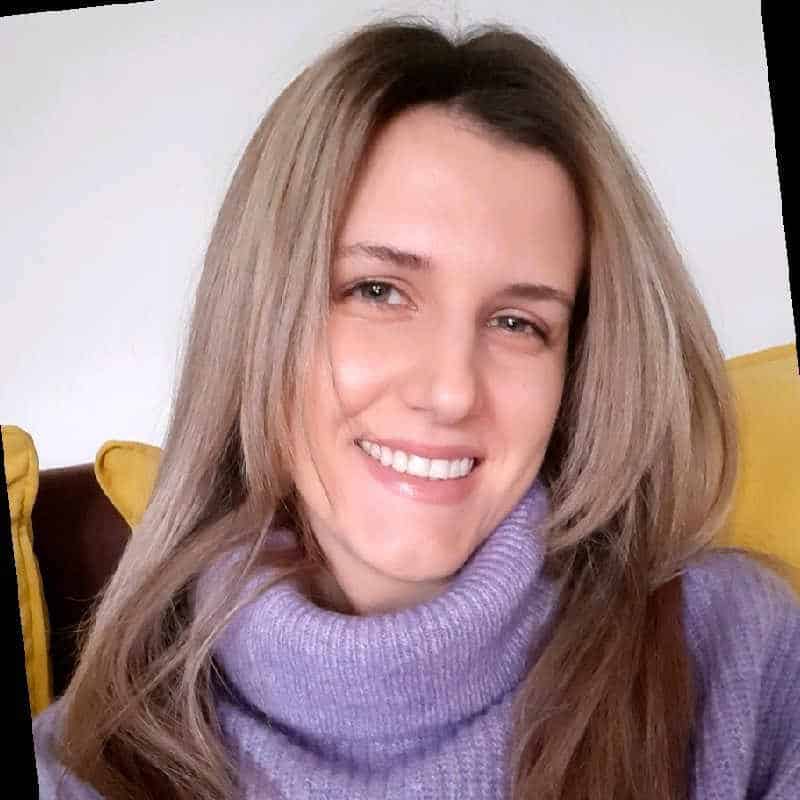 This is Kristina, a passionate content writer, copywriter, and bookworm. Always dedicated to providing informative and accurate product reviews and info articles for enjoyable shopping. In her free time, she loves spending time in nature and with animals and doing yoga.