Cookie jars are very useful for holding cookies, but what else can they be used for? There are many ways that you can use cookie jars if you are done using them to hold bakery items that you have made.
If you have a lot of cookie jars stacked up in your home that aren't being used, this could be the moment you make them useful again!
If you have been trying to find alternative uses for cookie jars, this guide can help. These are the best ways to reuse your cookie jars and have fun with them again.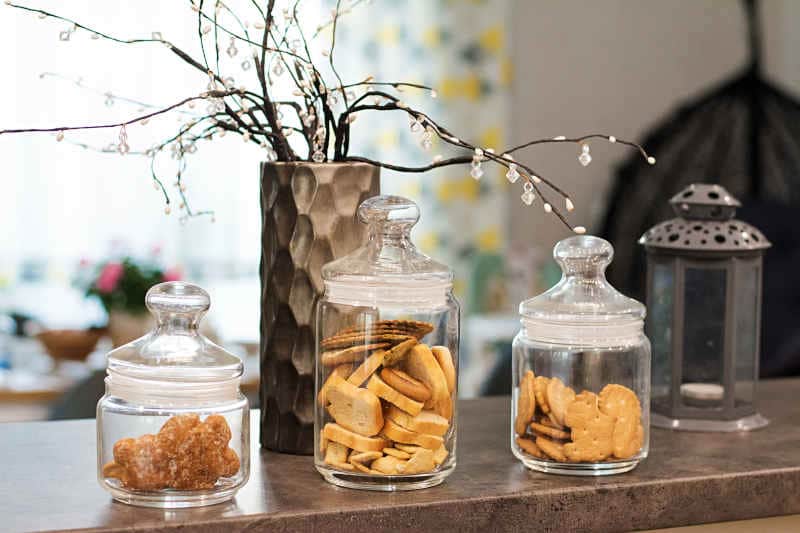 If you are ready to learn more about how to reuse your cookie jars, you need to read on!
Alternative Uses for Cookie Jars
Cookie jars tend to be the ideal shape and design for many other uses. As an added benefit, you probably picked the cutest cookie jars around, which makes them really fun storage items for this reason too.
Even if they are not being used to store cookies, cookie jars are a great storage item for lots of other uses.
1. Candy Jars
If you love to have candy toppings or snacking candy on hand in your home, you can use cookie jars to keep these items safe and secure. These jars can keep your candy fresh and prevent it from going stale.
This is a really easy way to use your cookie jars for practical storage. You can keep your candy organized and much fresher than when you try to store it in the bags it came from the store in.
Candy jars and cookie jars are almost the same things and you can trade contents within these jars with ease. You will be able to keep all kinds of candy safe and secure with ease in old cookie jars.
2. Toy Storage
If you have children who own a lot of small toys, you will need a fun way to store these small items.
You will be able to keep all kinds of kid's items safe and secure in these fun containers. Your children will love that these are the kind of storage items they can access with ease.
This is also a really good choice if you have more than one child as well and you need to keep their things separate. You will be able to let your kids choose their favorite cookie jar for their personal storage use.
3. Pencil and Pen Storage
You can easily pull the top off of many different cookie jars and use them for pen and pencil storage.
This is a great way to keep all our writing utensils safe and accessible for your daily use. Using cookie jars to keep small items safe and easy to find is always a good idea.
This is one of the easiest ways to keep certain writing utensils in specific locations for your needs.
You can put pens on your desk or even keep things like art pencils together in one place. This is a great use for your cookie jars that will come in handy almost daily.
4. Lights
If you have plain cookie jars that are glass, you can actually use them to make lights. Coiling up fairy lights or other kinds of light strings in jars can add soft lighting to any room.
You will be able to set the tone in any room with these soft and cute lights that offer a lot of personality.
Customizing kid's rooms, game rooms, or even an apartment or dorm is easy with this idea. You can take any size cookie jar and make it into a cut-light installation with ease using this tip.
This is a fun project to reuse both old cookie jars and old light strings at the same time.
5. Flour and Sugar Containers
If you love to bake and you want to have a fun set of canisters for your kitchen counter, you can use old cookie jars for this need!
Some really unique cookie jar shapes might not be ideal for scooping from, but there are many that are perfect! If you have various size cookie jars as well, you can easily pick the right one for flour, sugar, and more.
These cute canisters can go on your counter or on your shelves and provide a fun way to store your baking ingredients for easy access.
If you have been wanting to create the perfect solution for your baking good storage, this is probably one of the best ones that you could choose.
6. Sewing Supplies
If you love to sew, you probably know how many small items are part of the sewing process. From buttons to zippers to bobbins for your sewing machine, there are a lot of small things to keep track of when you are sewing.
You can easily use your old cookie jars to store these small items on your sewing table. Keeping track of all the little things while you sew is easy when you have quality storage solutions on hand.
Cookie jars make good storage containers for small items since they have wide openings at the top. This makes it simple to reach in and get out exactly what you need every time.
Keeping all of the little bits and pieces sorted out and safe for your sewing projects is a good use of a cookie jar!
Cookie Jars Are a Great Storage Solution
If you thought that cookie jars were only good for storing cookies, think again! There are hundreds of alternative uses for cookie jars that are open to you.
You do not have to be limited to using these items for food storage because they are a great size and shape for many jobs.
If you have a bunch of old cookie jars sitting around, don't throw them out! You can reuse them in almost any way that you can dream up!
Keeping your cookie jars and putting them to use again is easy when you use this list of tips to give you some good ideas!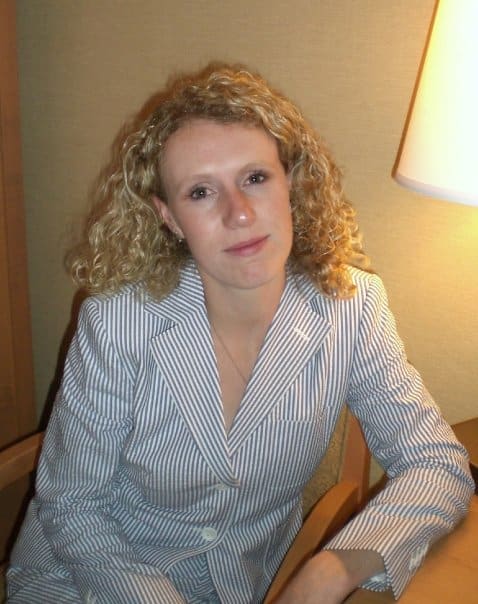 Brianna is a self-published author with a passion for sharing her knowledge and expertise on a variety of topics with people who are looking to find the perfect items for their needs. She loves making sure that the right kind of informative content is available to people looking for the right information. She is an avid horseback rider and reader when she is not writing.
Follow her on Facebook or Personal Blog.