If you love to cook or you want to have fresh ingredients on hand at all times, you probably make use of your vacuum sealer all the time. But did you know that you can seal up all kinds of other items with your vacuum sealer?
Many people are not aware of the vast array of things that you can vacuum seal in order to ensure that they stay fresh for months or even years!
Shredded cheese stores really well with the help of your vacuum sealer. If you have opened a package of shredded cheese and it will not be used again for another few weeks, you will want to vacuum seal it for freshness.
This is one of the easiest foods to seal into a vacuum-sealed bag, and you will get a long storage life out of this food when stored this way.
If you are ready to learn more about how to vacuum seal shredded cheese, you need to keep reading.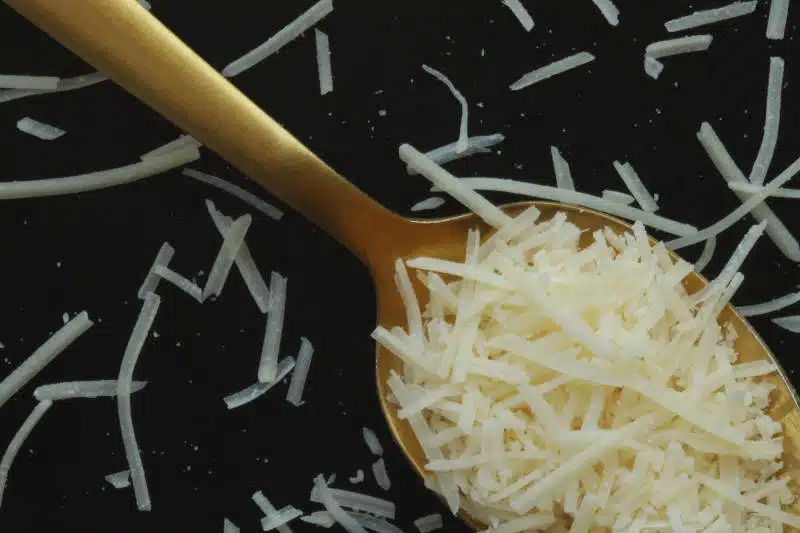 Tips for Vacuum Sealing Shredded Cheese
The first thing that you need to be sure to do is wash your hands. When you vacuum seal food with dirty hands, you can seal bacteria into the bag with your food.
While there won't be air getting to the food to spoil it, the bacteria that were sealed inside the food can still make your stored products go bad.
Also, make sure that you have a nice flat surface to seal food on. While shredded cheese is easier to get into a vacuum sealed bag than many other food items, it is just really hard to get a good seal on a vacuum sealed bag without a nice flat surface to work on.
Consider as well that you do not want to seal up too much shredded cheese in each sealing bag. Overstuffing your vacuum sealing bags can lead to the seals failing and your food going bad before you get to eat it.
You might also run into issues with moisture from the cheese itself, making the middle of your store product go bad while sealed up. Foods that have some natural moisture in them can easily get too wet if the product in the bag is not stored in a smooth layer.
How to Vacuum Seal Shredded Cheese
If you have washed your hands and prepared a flat surface to work on, you are ready to seal up your shredded cheese. Make sure that you arrange the shredded cheese in a thin layer inside the sealing bags so that it will keep fresh for longer.
You will want to be meticulous about this part of the sealing process, no matter if you are going to freeze your cheese or store it in the fridge.
Always be sure that you are not storing so much cheese that you will end up throwing out some of it when it is not used. Having the perfect amount of cheese in each sealed bag for recipes or your favorite meals is the most ideal for preventing food waste.
It can be a lot easier to store your vacuum sealed cheese if you can stack it in the fridge or the freezer as well.
Check out the instructions on your vacuum sealer to make sure that you are using the right sealing bags for this kind of product. You will want to be certain that you are not going to have issues with the seal due to the soft and flexible nature of the cheese.
Many vacuum sealing brands will have a recommended storage bag or container for this kind of food material.
How Long Will Shredded Cheese Keep When Vacuum Sealed?
Your shredded cheese should keep for about a year in the freezer and about three months in the fridge. Always write the date on each sealed bag so that you do not forget to use the oldest stored products first. You will want to be sure as well that you check on the seal on all of your stored bags once in a while.
If you find a bag has started to lose its seal a little, make sure to use this bag of cheese first so that it does not spoil. This is not common, but it can happen if you overstuff the bags of sealed cheese or if there was an issue at the time that you sealed the bag.
It can be a good idea to cycle through your stored food products once in a while anyway to be sure that you have not forgotten about a specific item and allowed it to spoil.
Always allow your shredded cheese to thaw at room temperature, and don't force it to warm up too quickly. Trying to warm up cheese that has been frozen will impact the texture and flavor of the cheese and could lead to it melting inside the sealed bag.
Many people simply remove the bags that they want to use from the freezer and let them slowly thaw out in the fridge until they are ready to be used.
Vacuum Sealing Shredded Cheese is Very Easy
Shredded cheese is one of the easiest food products to store with a vacuum sealer, and you will be pleased with how long you can keep your cheese products fresh with this storage option.
It can be really frustrating to have to throw out food that has gone bad, but a vacuum sealer can prevent this issue with ease. It is also a lot easier to store food that has been stored with a vacuum sealer which means that all of your food will fit in the fridge or freezer more easily.
Always make sure that you have washed your hands before you start vacuum sealing food and that you have taken the time to clean off a nice flat surface to work on.
You will have much better results for your efforts with these two factors in place.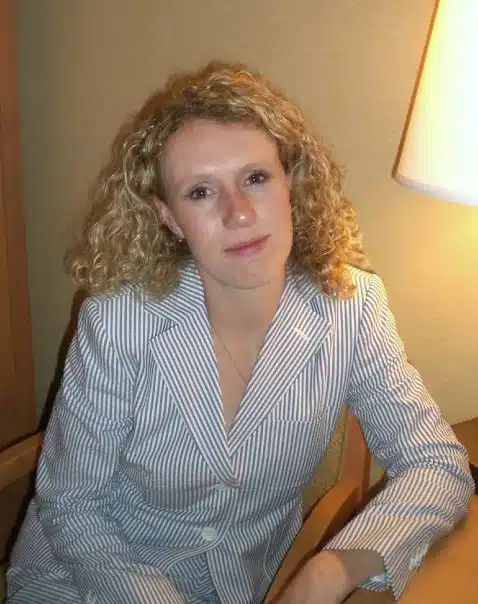 Brianna is a self-published author with a passion for sharing her knowledge and expertise on a variety of topics with people who are looking to find the perfect items for their needs. She loves making sure that the right kind of informative content is available to people looking for the right information. She is an avid horseback rider and reader when she is not writing.
Follow her on Facebook or Personal Blog.