When you are moving into the dorms, you might have a lot of questions about how to make the small storage space in your dorm work well for your needs.
While it might seem like there is not going to be enough room for everything that you need to bring with you to college. There are actually a lot of really great ways to make sure that your college dorm room is organized perfectly. Everything is easy for you to find.
If you have been worried about whether or not you will be able to fit all of your clothes and shoes and other items into your dorm room, you need to make sure that you use the right storage tools to make this a piece of cake.
There are many kinds of organizers that you can get for your college dorm room and you might want to look into all of them before you start moving into your new dorm room.
Your home away from home while you are in college doesn't have to feel like it's not well-organized with these storage solutions on your side!
If you are ready to learn some more about whether or not a trunk will help you to get organized in your dorm, read on!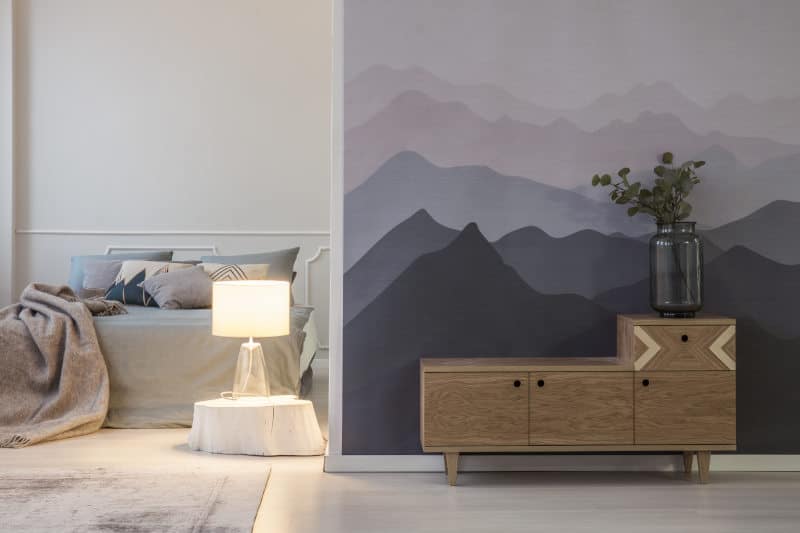 Can a Trunk Really Help With Your Dorm Storage?
The answer is that yes, a trunk can be a really big help when you need to add to your dorm storage. You have many options when you pick a trunk for your dorm and you might be able to put this item at the foot of your bed or under your bed to keep the items that you have stored in it safe and secure.
Many trunks also lock and you will be able to make sure that no one else can get into your trunk if you want to keep what is stored inside away from prying eyes.
Trunks might seem like an old-fashioned solution to your storage needs, but trunks have always been a great way to store items for a few key reasons.
You will get all of these benefits from a trunk in your dorm and you will be so glad that you have added this storage tool to your dorm room once you learn about the benefits that it can offer you.
The Benefits of a Trunk
Trunks offer these key benefits:
You can lock most trunks for added security
They are portable and often have to carry handles to make them easy to move in and out of your dorm each year.
They can hold lots of different kinds of items from clothes, to shoes, to books and more.
Trunks are affordable and durable and will hold up for years of use.
Trunks can be stacked with other items and they might fit under the bed or at the end of your bed.
Trunks come in all kinds of sizes and can be used for all different kinds of storage.
Are There Rules About Trunks in the Dorms?
Your dorm might have some rules about this kind of storage item so you should always reach out to your dorm management to ask questions about what kinds of storage solutions might be allowed in your dorm room.
Some of the limitations that you might run into can be related to the amount of space that you will have in your room. Your dorm rules might limit the size of the trunk that you bring with you to make sure that you and your roommate can get out of the room in case of an emergency.
Most dorms will limit your trunk to a reasonable carrying size that is not taller than the foot of your bed and that does not block the area at the end of your bed. You will likely also not be allowed to store your trunk alongside your bed.
Most storage items are supposed to be made to fit under the bed but there are usually some allowances for things that will fit in a tidy location that is out of the way.
Trunks are not often a big issue in the dorms, so there should not be too many rules surrounding these items. Just like any other larger item that you are bringing into your dorm when you move in, you should make sure that you know what the rules are.
You should also talk to your roommate about what large items they might be bringing in with them as well.
What Kinds of Trunks Are Best?
Many people find that rectangular trunks that are made of plastic are the best choice to make. It is usually a good idea to make sure that your trunk is not clear plastic so that no one can see what you have stored inside of it. This can help keep your valuables safe and secure.
Trunks that are made of wood or leather materials can be hard to carry up and down stairs and they might be limited in their storage space.
Using a cute antique trunk might seem fun but is likely not practical. You will find that plastic trunks or foot lockers are often the best choices to make for your storage needs.
Adding a Trunk to Your Dorm Room Can Help With Storage
If you have been worrying about the ways that you will be able to leverage the limited storage space of your dorm room, a trunk can offer you great storage benefits that you will not get from other storage solutions.
There is really nothing better than a trunk for storage and you can carry the items that are in your trunk back out of your dorm at the end of the term with ease as well. Trunks lock and you can make sure that you keep private items safe from prying eyes.
Trunks are a great storage solution for any dorm space and you should consider using one when you move into the dorms.
Brianna is a self-published author with a passion for sharing her knowledge and expertise on a variety of topics with people who are looking to find the perfect items for their needs. She loves making sure that the right kind of informative content is available to people looking for the right information. She is an avid horseback rider and reader when she is not writing.
Follow her on Facebook or Personal Blog.